Modernise your approach to data
We help establish the actions people must take, the processes they must follow, and the technology that supports them throughout the data life cycle. To do this, we practice a collaborative governance methodology:
Discover and Cleanse: Empower individuals with the right tools to efficiently organise themselves and collaborate as a team, enabling them to cleanse, extract hidden insights, and seamlessly compile and deliver data that instils confidence in everyone.
Organise data you can trust and empower people: Ensure the trustworthiness of all your data, organise it at scale, and seamlessly deliver it to anyone who needs it.
Automate your data pipelines and enable data access: Leverage the power of automation to streamline your dataflows. Use machine learning to learn from remediation and scale faster.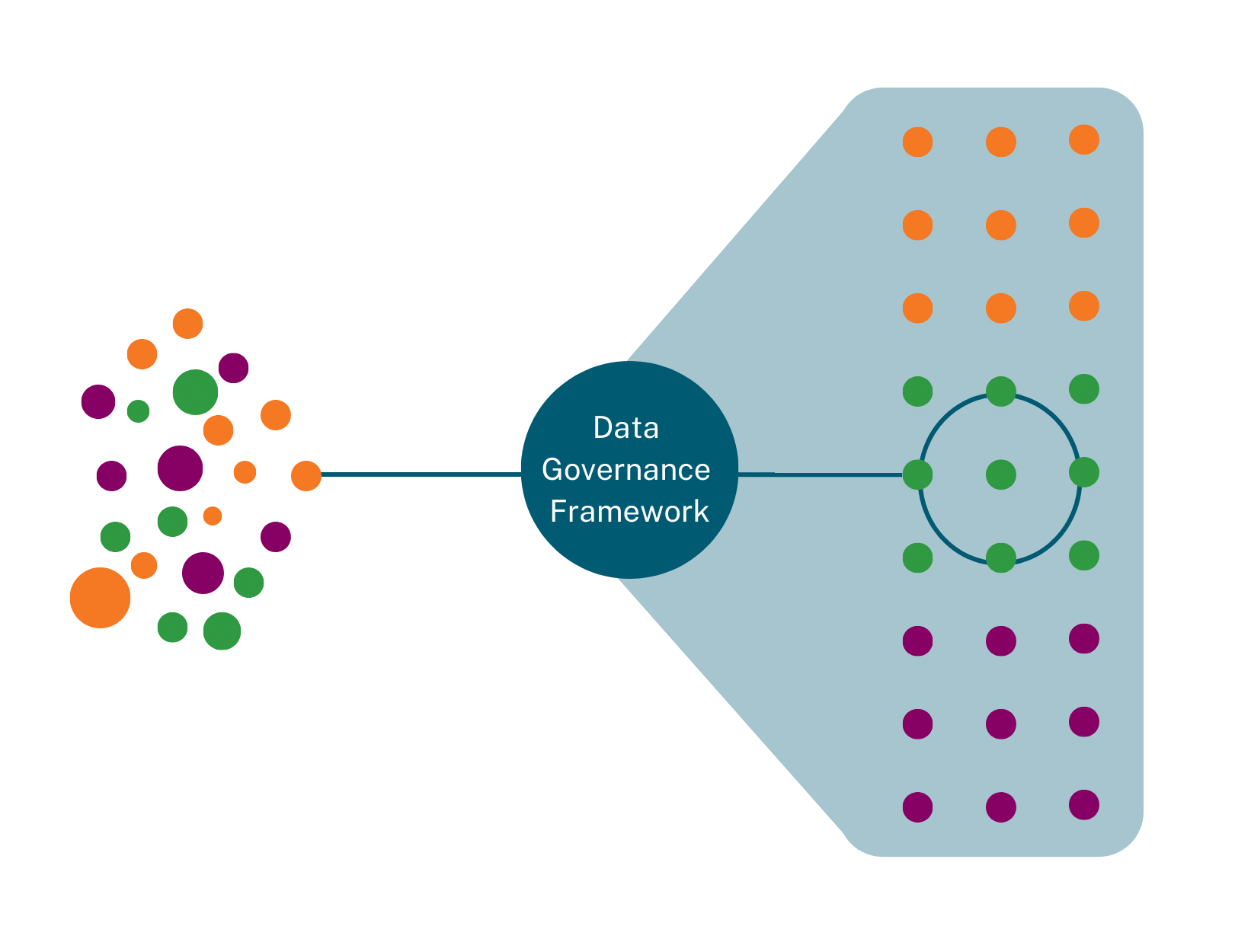 Scale trust and reach through collaboration
Balancing top-down and bottom-up governance
Embrace a Wikipedia-inspired approach, allowing anyone to collaborate in data curation as long as they adhere to established standards. By involving the entire organisation, businesses can transform raw data into reliable, well-documented assets ready to be shared.
Implementing a scalable trust system, companies can harness the power of intelligent, workflow-driven self-service tools that come equipped with embedded data quality controls.
How we deliver on collaborative data governance
Step One:

Data discovery and cleansing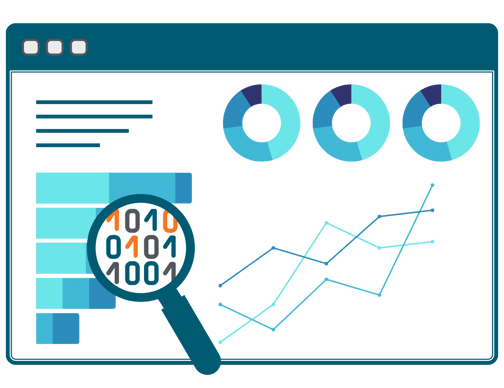 It is crucial to remember that the foundation of your data strategy lies in data discovery. Neglecting to profile your data puts your entire strategy at risk. Analysing the ground and building your "data house" on solid foundations is essential for success.
To facilitate auto-profiling for non-technical users we recommend implementing an enterprise data catalog. A modern data catalog will provide automated discovery and intelligent documentation of the datasets in your data lake, with profiling and sampling capabilities that help you to assess data at a glance. With trusted and autoprofiled datasets, you can have powerful and visual profiling indicators, so users can easily find the right data in a few clicks.
In addition to data discovery, data cleansing is typically intertwined. Our team will collaborate with you to ensure data integrity throughout your pipelines by empowering you to delegate data cleansing through self-service.
A successful data governance framework necessitates assigning responsibilities and granting appropriate authority, all while maintaining control. With a modern data platform, you'll have access to self-service data preparation capabilities, enabling authorised users to effortlessly access a dataset and then cleanse, standardise, transform, or enrich the data.
Step Two:

Organise data you can trust and empower people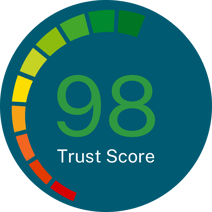 We will work with you to establish a central point of trust.
Once we have integrated and organised your data into the catalog, and it is consolidated in one location, our focus shifts to operationalising it. This involves providing access to participants in your data value chain, enabling them to immediately utilise, safeguard, curate, and allow a wide range of individuals and applications to benefit from it.
Some of the capabilities we'll arm you with are business glossaries, data lineage, stewardship campaigns, and data masking.
Step Three:

Automate your data pipelines and enable data access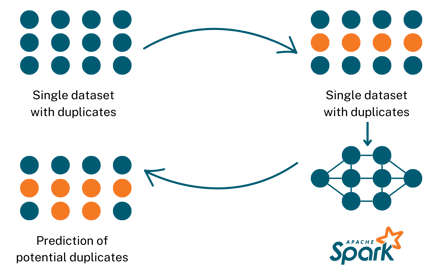 We harness the power of machine learning to tap into the knowledge from business users and data professionals.
One such use case is data error resolution and matching. By using self-service tools for deduplicating records on a data sample, we can then apply machine learning to the whole data set into a fully automated process, thus turning low-value and time-consuming tasks into an automated process you can use at scale on millions of records.
Machine learning helps to suggest the next best action to apply to the data pipeline or capture tacit knowledge from the users and run it at scale through automation.
Schedule a Demo
What can you expect?
In short, we offer a simple, honest and interactive demo.
A typical agenda:
Introductions (5 minutes)

What are your current challenges (5 minutes)

High-level slides inc. pricing (5 minutes)

Product demo and continuous Q&A (40 minutes)
Outcomes:
An in-depth technical demo

A link to pricing and a bespoke proposal
But, this is your meeting, your time, so feel free to focus us on what you need from the call.
We're experts in the full end-to-end data workflow


The UK's Largest Dedicated
Elite

Qlik

Partner

With a team of highly skilled and certified consultants specialising in Qlik, we guarantee that you will gain valuable insights and experience the efficiency and reliability with which we complete projects.


A
Customer

-Centric
Approach

We take great pride in our customer-centric approach, offering flexibility and pragmatism in every interaction. We are committed to working on your terms, in the capacity that best suits your needs, to maximise your success.


A
Full

Range of
Professional Services

Your one-stop shop for all data services:
Data Engineering

Data Integration

Data Visualisation

Data Science

Project Management


A Catalogue of Up-to-Date
Qlik Training Courses
With a former Qlik trainer in the team, we've written an entire catalogue of courses to get you up-to-speed with the Qlik platform, as well as educating users on the fundamentals of data literacy. Our courses are always kept up-to-date and relevant.


UK Dedicated
Support Desk
Qlik isn't just part of our business, it's the whole business. Every member of our support team are certified on the Qlik platform. We'll advise on best practices, help diagnose bugs, and take a proactive stance towards a fast resolution. We are the go-to partner for Qlik support.


Agnostic to Source
and Target Systems
We embrace the diversity of source and target systems, adapting seamlessly to the ones you use or have in mind for the future. Our dedicated team will accompany you on your data journey, guaranteeing we accomplish the desired business outcomes you have established.
Subscribe and get the latest
news, updates and best practices