August 11, 2022 By Mats Severin
What's New in Qlik Cloud July 2022
Mats Severin brings us the latest updates in the Qlik Cloud July 2022 release…
New Authoring Experience in Sheet Creation
The new authoring experience makes it easier to create dashboards and sheet layouts. It accelerates layout and chart creation, simplifies filtering, and provides easy access to frequently-used properties. Data fields and source table previews are available directly from the sheet edit view. The new authoring experience makes application design accessible to users of all experience levels.
The new authoring experience can be turned on by an administrator in the management console. When editing a sheet, users can then toggle between the new authoring experience option or the previous sheet editor, now known as advanced options.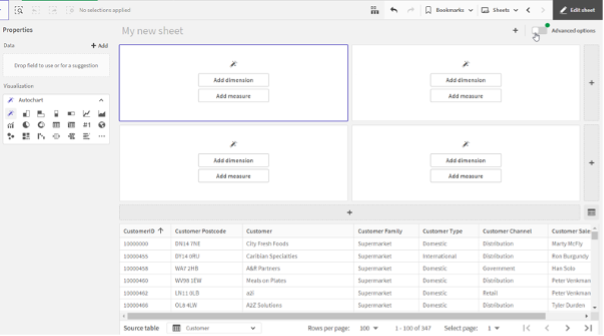 New styling options in bar charts
App creators can now style the font used for titles, subtitles, and footnotes in bar charts, giving more options for customising the visualisations. The new styling options can be found in the Appearance settings of the Properties panel. Go to Appearance > Presentation > Styling. The new styling settings include a General tab that provides options to change the font type, size, colour, and emphasis. Additionally, there is a Chart tab that controls styling of the bars in the chart.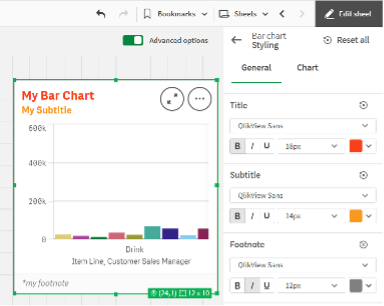 Increase to the maximum file size
The maximum size allowed for data file uploads has been increased from 6 GB to 100 GB disk space. When uploading large data files, and subsequently adding them to an application, you might experience constraints due to the memory usage necessary to load QVD files into the engine. If additional capacity is needed, see the purchase options Expanded apps and Dedicated capacity here: https://help.qlik.com/en-US/cloud-services/Subsystems/Hub/Content/Sense_Hub/Admin/expanded-apps-and-dedicated-capacity.htm
Save automations as templates and share with others
Users can now save automations as templates. Reduce the time it takes to create new automations by using a saved template to get you started. Save the templates for personal use or share the template with all users in the tenant. Shared templates improve collaboration and allow less technical users to create their own automations easily. Saved templates can be selected in the template window when you create a new automation. Find private templates under Personal and see shared templates under Shared.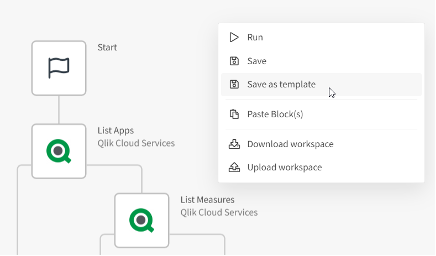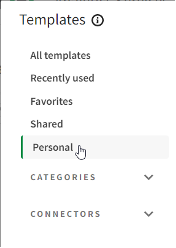 New Application Automation connectors
Application Automation has added four new connectors:
· Twitter — Microblogging and social networking service.
· Oracle Eloqua —Software as a service (SaaS) platform for marketing automation that aims to help B2B marketers and organisations manage marketing campaigns and sales lead generation.
· Inphinity — Enables active intelligence through workflows, actions, data capture and process and data intelligence.
· Zenput — Provides operations execution software for multi-unit restaurants, c-stores, and grocers.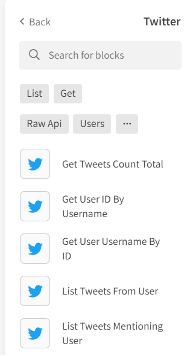 Additional language support in Insight Advisor
Insight Advisor now supports narrative insights (natural language generation) with Search in Italian and Portuguese.
Insight Advisor now supports French, allowing more users to take advantage of natural language analytics. French can be used for natural language search and narrative insights in both Insight Advisor (in-app) and the Insight Advisor Chat (cloud hub).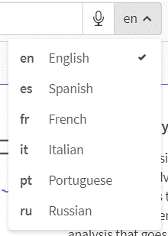 Schedule analytic app reloads based on data services events
This new feature ensures that your app data is always up-to-date by allowing you to schedule an app reload to start after the data in an active QVD is refreshed. Please note that this option is currently only available for apps that contain datasets created and refreshed by the Hybrid Data Delivery functionality in Data Services. If the QVD has been created with the Hybrid Data Delivery, the new refresh option is available in the drop-down list when configuring the reload schedule of an app.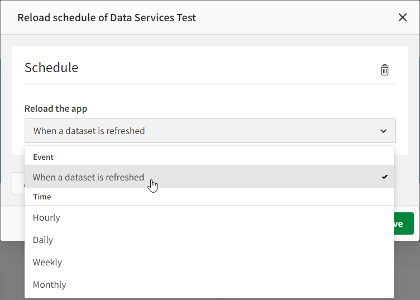 View or download app reload log
Users can now see a log of the reload history for your app. Use the log to help troubleshoot scheduled reload issues. View the log summary or download the log file to see more details. The log files can be accessed in the app details. Go to the Reload history page and click the icon in the Log column to view the reload summary. Optionally, you can also download a detailed log file.

Google AdWords connector replaced and support removed
The Google AdWords connector is no longer supported as of June 2022. This connector has been replaced with the Google Ads connector. If you have an existing AdWords Query Language (AWQL), you can migrate it to the Google Ads Query Language (GAQL). For more information, see Google's Query Migration Tool here: https://developers.google.com/google-ads/api/docs/migration/query-migration-tool
Reflection of Qlik Cloud July 2022
Considering July is typically a quiet summer month, I didn't expect it to exceed the busier month of June. That was also the case, but a few number of new powerful features still makes it a qualitative month.
The biggest news is perhaps the release of the brand new authoring experience. The authoring edit view adds an optional user interface to the previous sheet editor and makes it possible for the user to toggle between the previous standard editor, now known as the advanced options, and the simplified authoring experience. The idea is to make it easier for less experienced app creators to design a sheet quickly with only the most commonly used properties and visualisations available. One of the highlights of the authoring experience is the ability to easily access all available tables and its fields, including a preview of the data, in the sheet edit mode, without the need to visit the data model viewer or knowing the data inside out.
Another highlight of the month is the increase to the maximum file size for file uploads, from 6GB to 100GB. This will remove some obstacles when manually migrating large on-prem files to the cloud or just uploading any larger data file that couldn't be accessed through the data connectors.
As almost every month now, there have been updates or additions to Qlik Application Automation. This month has seen four new connectors being added, including the Twitter connector, and also the new ability to save your automations as templates to be shared and reused by others when creating an automation from scratch.
Topic: Data analytics