January 30, 2020 By Neil Thorne
The Power of Qlik – It's More Than Pretty Charts
Ometis' sector manager, Neil Thorne, has experienced the power of Qlik and takes this opportunity to share his thoughts on the outcome.
The Power of Qlik
At a recent prospect meeting I was asked if I could give a 'real-life' example of the use of a Qlik dashboard resulting in a change of process that benefitted a company. To put the request into context I was facing one of the most common objections we come across, namely, why do I need more pretty charts?
Of course, this is a valid objection, the questioner was quite right; why should you spend money on a solution like Qlik Sense or QlikView when you could easily create some charts in Excel? Where is the value?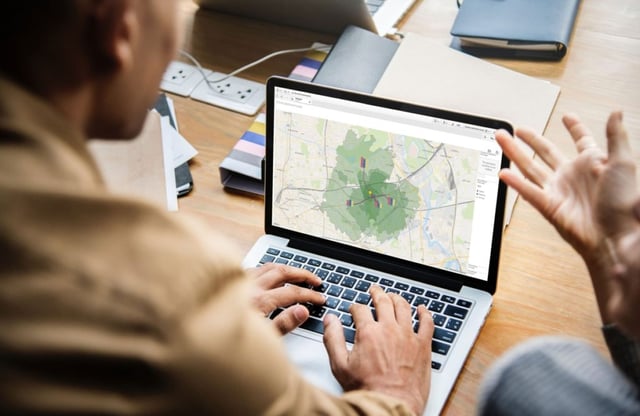 I have always felt the power of Qlik is gained not from the data itself or even in the visualisations created; the value comes when the interactive Qlik dashboards enable users to easily drilldown into the data to spot trends, anomalies and correlations that drive changes to processes that in turn, improve an organisation. Those improvements could result in more revenue, a reduction in cost or simply highlighting something that can change the way the organisation works to make processes more efficient.
I didn't have to wrack my brains for an answer to the question for too long as we have an excellent 'real-life' example of the power of Qlik that drove changes to the way our sales team operate and made us more efficient in the use of our time here at Ometis. In turn, this has driven additional revenue that we may otherwise have missed.
Each time we call a contact we record the interaction in our CRM system automatically collecting the more obvious information like account number and contact name but also whether the result of the call was positive, neutral or negative. We have a range of scenarios that fit into one of those three categories including whether the phone simply rang out or we had to leave a voicemail or perhaps a message with an alternate colleague. Our CRM solution also automatically records the date and time of day of the calls.
Of course, all the data is passed into an interactive Qlik dashboard that enables us to track the volume of calls we are making and whether those calls are successful or not. Qlik Sense enables us to quickly slice and dice the data to uncover patterns in it.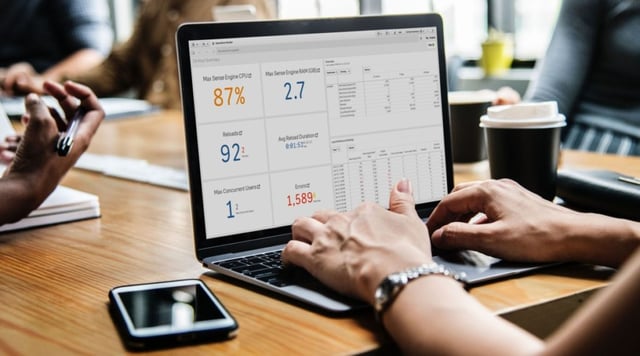 When looking at the dashboards over an extended time frame it quickly became apparent that different salespeople were having a greater volume of successful calls depending on the time of day they were calling and on which days the calls were made. Pretty obvious stuff you may think but the results were not what I was expecting, and it was nice to show this old dog that new tricks can still be learned!
After spending some time drilling down into the data by account and by salesperson to check we weren't simply seeing anomalies in the data we decided to change our day-to-day tasks. Where possible, we should put aside time for calling on the days and time of day that the data had shown was our most productive.
There are even fine nuances in that approach as different times of day on different days of the week work better depending on the market sector of the prospect or customer. Many UK manufacturing companies for example still follow the traditional early Friday finish.
Making the changes that the data lead us to have resulted in a significant increase in successful calls which in turn have led to an increase in won opportunities and consequently more revenue.
I could tell you which days and times work best for which sectors but suspect I may then face a number of unobtainable numbers!
I hope this has proved useful and please let us know if there are other topics you would like us to cover.
In the meantime, don't forget to follow us on Twitter, LinkedIn and YouTube for all the latest Qlik news and guides.
Topic: Data analytics